Seasonal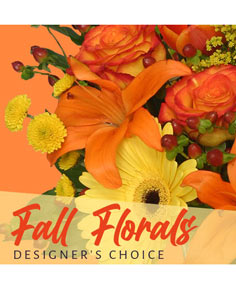 There's no denying it, the flowers of fall show the most fabulous color displays in nature. Who wouldn't want to bring these ruddy reds, deep browns and pumpkin-colored arrangements indoors? Flowers are easy decorations for spontanious fall parties. Maybe you know someone who needs a little uplifting? Let Sweet Psalms Florist help you send fall flowers in a variety of autum colors.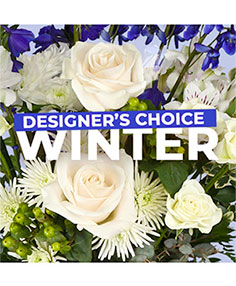 A chill might be in the air, but Sweet Psalms Florist creates a cool elegance with winter flower arrangements. Chase away the winter blues with a selection of fresh flower arrangements to adorn your home. Celebrate the beauty of fresh fallen snow with glacier-white colored flowers, intertwined with a platinum ribbon exquisitely arranged in a vase. If you love the nighttime winter sky, bring a little star gazing to your office with an amazing 'Star Gazer' lily flower arrangement. A breathtaking display of winter beauty is found in the frosty air, crisp snowflakes, and billowy clouds of the season. With each floral bouquet, Sweet Psalms Florist creates a mesmerizing winter wonderland.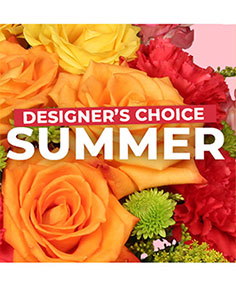 Sweet Psalms Florist creates a sunny sensation with vibrant summer flowers. Select a sizzling summer flower arrangement to add pizazz to your home or office. Send a ray of sunshine with a floral bouquet of summer flowers. Add a punch of tropical colors to your summer fun with a glorious flower arrangement. Celebrate the carefree days of summer with a crescendo of garden delights arranged impeccably in a vase. From the first bang of the season to the end of Indian summer, Sweet Psalms Florist creates a spectacular parade of colorful flower arrangements. Fun, festive and irresistible; the sheer pleasure of summer flowers awaits you in Conyers.