Holidays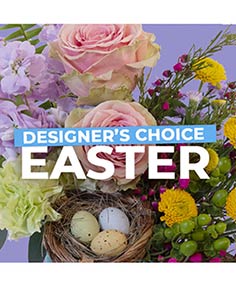 What better way to welcome in the spring season than with a beautiful flower arrangement? Choose a beautiful bouquet of white roses and pastel lilies or a bright and cheery arrangement of gerbera daisies and tulips. No matter what style you choose, Sweet Psalms Florist is here to help.. If you need to send a special arrangement to someone, we can ask the Easter Bunny to deliver them for you!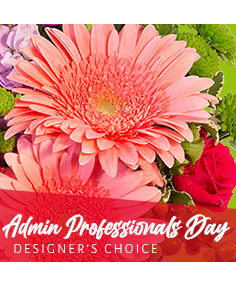 Any good business professional knows you can't get ahead without a skilled team behind you. Administrative Professionals Day is all about showing your appreciation, as well as saying, "Thank You" to your staff. Send flowers designed beautifully in a unique coffee mug, or maybe a huge gift basket of snacks for the whole crew to enjoy. However you celebrate this Administrative Professionals Day, Sweet Psalms Florist can help!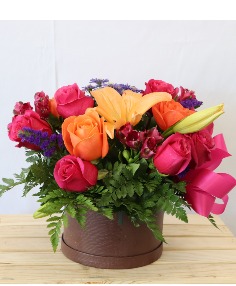 Can I pick-up my Mother's Day flower order at the shop?
Sweet Psalms Florist offers both store pickup and delivery. If you would prefer to pick up your Christmas order, please give us a call at (470) 474-1503 and let us know.
Here are our store hours:
Monday:
Closed
Tuesday:
09:00 -
16:30
Wednesday:
09:00 -
16:30
Thursday:
09:00 -
16:30
Friday:
09:00 -
15:30
Saturday:
Closed
Sunday:
Closed
To have your Mother's Day flowers delivered to your mother or to your home, you will be able to provide the address and additional delivery details during the online ordering process. If you have any further questions, please feel free to reach out and one of our associates will gladly assist you.
Can I request a flower substitution in my Mother's Day arrangement?
Yes, Sweet Psalms Florist can provide flower substitutions, depending upon availability. During high order volume holidays, such as Mother's Day, we recommend placing your order as early as possible. Typically, the closer florists get to Mother's Day, the more orders we have and flower supplies quickly run out. If you would like to stay ahead of the game, order your desired flowers in advance to protect against any order complications. Please feel free to connect with us (470) 474-1503 regarding what order specifications you would like for your flowers. One of our associates would be happy to assist you.
Will my flowers be delivered even if no one is home?
If you are sending flowers to your mother or to your home and no one is home, we recommend that you provide additional delivery instructions during the online ordering process. If you have already placed your order, please feel free to give us a call (470) 474-1503 if you need to provide additional delivery instructions.